Does My Sex Doll Come With a Warranty or Guarantee?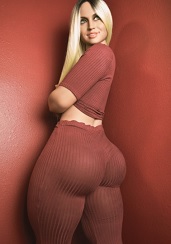 You've found your ideal sex doll, entered your credit card details – and clicked the Buy button. Now all you have to do is wait for your doll to arrive at your door. But what if it doesn't arrive? What if it is damaged in transit? What if they send you the wrong doll? Is there any form of guarantee?
Every genuine sex doll company will offer some form of guarantee or warranty. However, it usually only covers you if the doll is damaged while transit, or is not the doll you asked for. Some manufacturers offer free repairs for a period of time, usually six months. Returns are normally only accepted if the doll is still sealed. Buyer usually pays for returns. Any sexual contact with the doll will usually void any guarantee.
The risk of buying a sex doll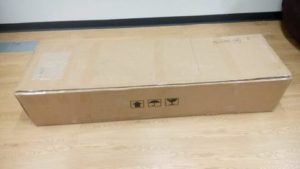 The purchase of a sex doll involves a small amount of risk to both you, the buyer, and the vendor. However, the industry is well developed, and most potential hiccups are avoided.
Things that can go wrong with a sex doll purchase:
The doll is not as described; for example, it has the wrong head
The doll is damaged: in rare cases a doll may be damaged in transit. But packaging is often very robust to prevent this. Eyelashes, fingernails etc. are commonly loosened or damaged in transit.
The doll may be easily damaged once you start using it. Some inferior dolls can sustain damage easily – poor quality TPE or silicone skin, or ball-and-socket joints may become loose quickly; the wire found in fingers can start poking out of the skin. It's important to realise that even well-made dolls can be damaged if due care is not taken.
The doll has been sent with the wrong accessories: wigs, fingernail colours eyelashes etc. Normally these issues can be easily remedied.
What if have to send my doll back?
Most sex doll vendors will require you to pay for any return. If they agree to carry out a repair and send it back to you, you will normally pay for this second leg too. As you can imagine, dealing with such a large item over such long distances can be stressful – and costly. It's crucial to buy from a good shop in the first instance. Browse our site for the best sex doll brands available right now.

What kind of guarantee do I get from vendors?
Warranties vary, but most are not of the "12 months workmanship guarantee" type. Some buyers may cause damage to the doll through carelessness, and then try and get the doll company to deal with the repairs – or to offer a refund. As mentioned, returns and refunds of such large items can be tricky.
Minor damage is usually dealt with by offering repair tips and special repair glue – such as for small tears in the skin, or loose eyelashes.
Here's a run-down of the returns offered by some of the main vendors:
Sexy Real Sex Doll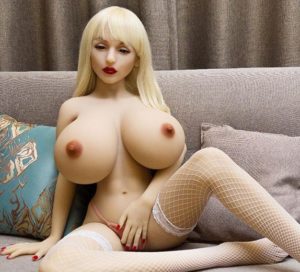 Custom dolls cannot be cancelled. Buyer pays for any return shipping. Standard dolls (not customised) can be cancelled within 24 hours of purchase. Once the buyer confirms details of products by email, the order is final. In general, no refunds because once the doll has been used, it is unhygienic for others to use.
Damaged shipment
SRSD holds the delivery firm responsible for any damaged caused during shipment. If the damage was caused by SRSD or one of their manufacturers, they say they will "take care of it."
Silicon Wives
Refunds are only offered for sex dolls that have been damaged in transit. As with all established sex doll firms, they say they inspect each doll thoroughly before shipping.
Real Love Sex Dolls
RLSD stresses that if your doll is not as expected, you should not use it. If you do, you will not be eligible for any type of refund or exchange. If you find there is a problem, you should contact the company within 48 hours of receipt, providing high quality images of the damage. They promise to respond within 24 hours. Once again, if you have been negligent with the doll – i.e. you caused damage to it through carelessness, you won't be liable for a refund.
Sili Doll
Money-back guarantee offered, but the doll must be in the original, sealed packaging. There must have been no sexual contact with the doll. Buyer pays for the returns. Any request for a refund must be made within 14 calendar days.
Sanhui
Free repairs for six months, but the buyer must pay for both legs of shipping. This is one of the few doll firms to offer this kind of guarantee. However, if you did not purchase the doll directly from the manufacturer (i.e. you bought it from a third party vendor), you will not benefit from this guarantee.
Tips for making sure you get the doll you want:
Double-check your order is correct
Be sure you have selected all the features you want. If you have browsed many dolls before making a purchase, it can be easy to get some features mixed up.
Ask for photos of the doll before it is despatched

Most sex doll manufacturers and vendors are happy to send you photos of the doll in the factory before it is shipped out. This way you can be sure it is what you expect. Be aware that these snaps are not the glossy, well-lit images that you see on the website – but they should still look good.
Choose a reputable doll vendor
Pick a well-established vendor. The chances of them messing up an order are slim. Likewise, delivery firms like UPS and FedEx rarely damage items that have been so well packaged. In short, if you buy from a reliable firm, you can almost guarantee you will receive the doll you want. Any issues you encounter are likely to be minor (e.g. an eyelash has come off in transit).
Avoid vendors who speak poor English
Some Chinese vendors (on Alibaba etc) do not speak good English, making it tricky to communicate with them. Sorting out any import document issues can also be challenging.