Sili Doll Custom Suriwaai 145 cm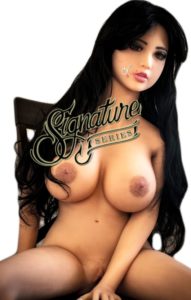 For their newest creation, Sili Doll has been inspired by the beauty of Spanish girls. The Signature Series – and the CUSTOM Suriwaai ™ 145 cm – departs from the very popular anime/Asian look, and instead brings us a stunning looking Spanish-looking lady, with Mediterranean face and green eyes.
There are two basic configurations, as you can see on the Silidoll website. Depicted are the Spanish girl version, and a Wonderwoman version. This character has been attempted by other doll makers, but we think this version is the most exciting.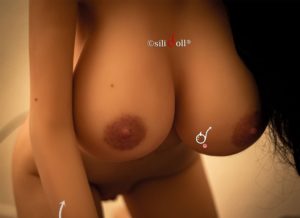 In general, the CUSTOM Suriwaai ™ 145 cm doll offers a level of realism that is probably a peak for the TPE sex doll. Sili Doll is already well loved for its realistic wobbly breats and butt, but the attention to detail on the 145 is pretty amazing. The sculptor has taken the cosmetics to the next level. The Spanish girl version even has beauty spots – which is quite daring, but I think Sili Doll have really pulled it off.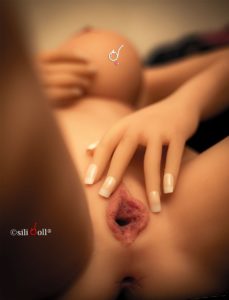 The doll features three orifices – vaginal, anal and oral. The pussy features a lot more detail than you get from most Chinese TPE dolls. This Korean-based model even has a clitoris.
What esle do you get when you order from Sili Doll?
Extra wig (brown color)
1 set of premium lingerie
Free USB heating device (used to heat the penetration holes before use)
Free vibrating bullet device
Free cleanser tool
Custom Sili Doll
Mig at Sili Doll is well known for his customer service, so if you want your Signature Series girl with bigger breasts, different coloured eyes/areolas etc., he's sure to do his best.
It's worth noting that these dolls are only for shipment within the USA. The base of Sili Doll products are made in Korea, but US versions are assembled in California. They are also painted there, which is why US customers have some great customisation options to hand.
How long will it take to arrive?
Because these dolls are already in the USA, they usually arrive in 10-14 days, which is really fast compared to many other vendors. Mig from Sili Doll will also let you pick the foll up from DHL – so as to be more discreet!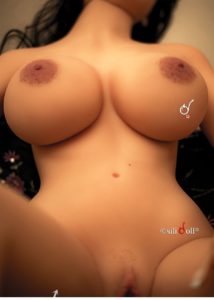 More on Sili Dolls: Review of Suki 110cm on YouTube