Aiming High
New manufacturing processes, increased competition and better designs put high-end dolls within the reach of millions
Interested in buying a high end sex doll but worried about the price? You're not alone. If you've taken a look at some of the dolls made by Orient Industries, for example, you'll know that their dolls are on sale for several thousand dollars – some even in excess of $12,000.
For most people, that puts such top-notch products out of reach.
But the truth is that deluxe sex dolls are available for much less than you might think.
Manufacturing processes have improved a great deal in the realm of doll making. New factories are springing up all the time – although the vast majority of these are based in China, not Japan (a la Orient).
Superior Sex Dolls – For an Affordable Price
Rather than paying $12,000, you can buy a superior sex doll for less than $2,000 – and sometimes below $1,000 for a smaller doll. This affordability is down to a lot of things, not least of which is the fact that people are buying more and more dolls, which simply drives down prices because manufacturers can recoup their costs over hundreds or thousands of sales.
Another reason top-of-the-line love dolls are so affordable is competition. There are factories in the USA, Korea, Japan – and of course China. By far the most active country is China, where new factories are appearing in cities like Shenzhen and Shanghai.
The TPE Revolution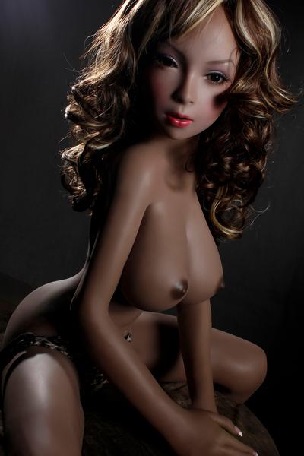 TPE is also often used in the making of today's dolls, which is cheaper than the more traditional material of silicone – although the latter is still amazing for making durable doll products
The processes involved in manufacturing a top-line sex doll have become a lot more refined. In Shenzhen alone, hundreds of designers, sculptors and manufacturing operatives have extensive experience in making dolls. With so much competition – and knowledge – new dolls are arriving on the market all the time.
Of course, there is the occasional bout of skulduggery – especially in China where some folks haven't really embraced the term 'intellectual property' with any real success. In short, that means industrial espionage: pinched designs.
But for the most part, the doll plants of Shenzhen and elsewhere are designing and making some really incredible dolls. Most of these are made of thermoplastic elastomer (TPE), while others are made of the more familiar sex doll material – silicone.
Top-Tier Dolls for Less Than $2,000?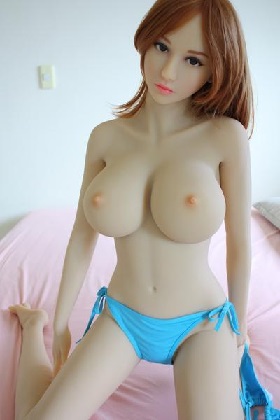 Of course, we're not suggesting that a doll that costs you $1,500 will look quite as perfect as one that costs $12,000, but they can be pretty close. Top-tier dolls are essentially within the grasp of anyone on a standard salary.
Just take a look at the heart-breaking beauty of some of the dolls from Dollhouse 168. Here at whichsexdoll.com we think they are up there with the very best – alongside flagship products from the likes of WM Dolls and Z-Onedolls.
Who could call the exquisite beauty of Kyoko anything other than upmarket? They have all the beauty of a high class paid lady, but – let's face it – these dolls cost the same as a night with such a woman. The only difference is, you get to make love to Kyoko every night for years and years. Maybe some ladies will be out of a job in the future? Kyoko is just one of the many choice models available today, each of which – except in certain circumstances – can be made love to in the mouth, the anus or the vagina.
Heating Systems in Top-Grade Sex Dolls
Naturally, you can go for a higher priced model with extra functionality such as a heating system or a voice feature – but in the end you will not be paying more than $3,000. And certainly nowhere near the rather expensive $12,000 bracket asked by the likes of Orient. Heating systems are becoming more and more popular, since they add a degree of realism which takes the sex doll experience to a whole new level. Of course they cost more – but usually only a matter of $300. These devices heat the TPE or silicone to 37 degrees – the average temperature of the human body.
Today's top-grade sex doll makers really have thought of everything!
Full Time Companion – Part Time Sex Machine?
When it comes to that added layer of realism, a heating system is much more than just a fancy gimmick. The majority of reviewers say it adds an authenticity to the experience which goes beyond making love to the doll – it's great for cuddling and holding onto in the middle of the night too. After a night under the covers with their lovers, most products – whether silicone or TPE – match their human companion's body temperature. What could be more high end that that?
What Actually Constitutes a High End Sex Doll?
Arguably, a certain level of quality and refinement pushes a doll into the up-scale bracket of available products. The time and effort a make puts into the design – and then manufacture – of a doll is also extremely important. In addition, the quality of the material matters too – as this directly affect durability, realism, softness and ease-of-cleaning. While certainly not all dolls tick all these boxes, many – such as WM Dolls, Z-Onedolls and Dollhouse 168 – do. Buying one of the many available high end sex dolls is not the spendy, pricey experience that you might think.