Looking for a company that supplies sex dolls to UK buyers?
Sex Dolls UK: 7 Tips for British Buyers
| | |
| --- | --- |
| 1 | |
| 2 | Be aware that most sex doll companies will send the doll from the factory – which of course is not in Britain |
| 3 | Establish whether or not they pay UK import duties/fees |
| 4 | Be clear in your order – this can save time later on |
| 5 | Establish assembly (if applicable) and delivery times |
| 6 | Request photos of the doll before it leaves the factory – so you can approve it and you know what you're getting |
| 7 | Be patient! Many people and systems must work in harmony to ensure your doll reaches you in perfect condition |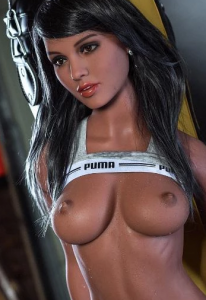 Britain has been responsible for some of the most important inventions of the 20th and 21st century. From the TV to the Internet, the telephone to the Harry Styles – UK inventors have been very, well, inventive.
Sadly for the British, they cannot add "sex doll" to this impressive list. If they could, it would surely make the UK the most inventive place on Earth – at least as far as sex-doll-inventing goes.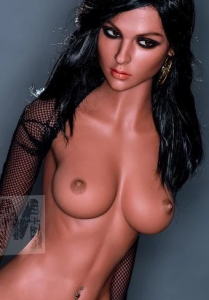 Did the Fatherland Father the Fuck Doll?
Recent research has awarded Hitler with the 'love doll inventor' accolade, although subsequent probes have suggested that the Fatherland's Furher did not in fact father the fuck doll. Mughal paintings appear to show an ancient forerunner of the love doll, while stuffed cloth sex dolls were used in various navies during the 17th and 18th centuries. Thankfully, the modern love doll is a much better option than drawing a smiley face on a wool-filled sack and calling it Doris.
UK Sex Doll Ban of 1982: A Tight Grip on Fake Fannies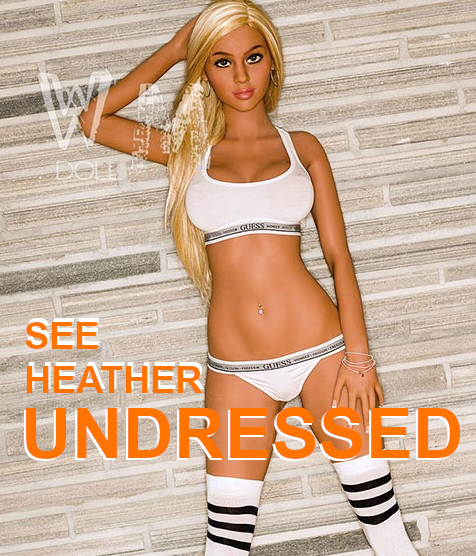 While Britain may have been at the centre of the sexual revolution of the 1960s, its legal system has maintained a tighter grip on the Sceptred Isle's sexual mores. David Sullivan's Conegate Ltd. attempted to import a consignment of sex dolls into the UK in 1982, but the goods were seized by the authorities thanks to a piece 1876 legislation which banned the import of "obscene or indecent" items. In 1987 the firm took action against the HM Customs & Excise through the European Court of Justice, and won.
Thanks to Dave, we can now fornicate with as many silicone love dolls as we wish.
Buying Sex Dolls in Britain Now
Buying a sex doll in the UK is now much easier than it was in 1982, let alone 1876. When it comes to sex dolls UK manufacturers are pretty thin on the ground, which means British love doll enthusiasts may pay a little more than those in Asia or the US, where most factories are based. There are however plenty of UK online shops that specialise in sex dolls, offering everything from Asian dolls to black sex dolls to elf sex dolls!
Great British Sex Doll Boom
Traditionally shy about sex, Great Britain and Northern Ireland have loosened up in recent decades. In terms of silicone and TPE sex dolls, business is booming. Sex doll brothels have started springing up, with one notable example in Gateshead, Newcastle. Individuals – usually men – can use the "try before you buy" service so they don't part with their cash until they are sure they've "found the one".
Sex dolls tend to get people hot under the collar – particularly extreme feminists – who sometimes feel they should control what men do with their bodies. This is of course rather ironic since they have been fighting the opposite situation for decades!
Anyway, adding a little nobility to the whole British sex doll sage is Jade Stanley, 36, who provides dolls to men to help them through bereavement. She modifies hair colour, make-up and clothing to resemble the deceased, and rents them out for £345 per week. However, she draws the line at making a doll look exactly like someone else – which could have legal ramifications.
Jade believes "loneliness" is key driver behind the success of her business.
Speaking to the Metro newspaper, Jade said: 'I customise requests for different eye colour, hair, body shape, tattoos and piercings. 'Any kind of customisation you can think of I can do and I can replicate the look of somebody else.'
Of course, it's not all kisses and cuddles: these dolls have removable vaginas, for the ultimate intimate experience. But Jade says people don't rent the dolls purely for 'pornographic reasons', adding 'If these dolls can bring comfort to somebody then I think that's absolutely fantastic.'
Brexit and Sex Dolls UK
Since most sex dolls are made in either China or the USA, there shouldn't, in theory, be any effect on sex doll import tariffs. Who knows, if most of the factories were in mainland Europe, perhaps the Brexit vote would never have happened – for fear of elevated love doll tariffs!