£68 for a tryst with a love doll
Choose from four love dolls
Customers urged to wear a condom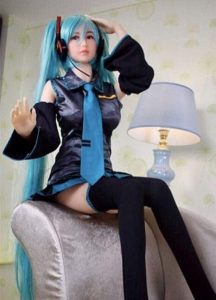 People normally head to Barcelona to enjoy the stunning architecture, sunny weather and great food.
But now there is another reason to explore the capital of Catalonia: a sex doll brothel.
Sex Doll Brothel in Spain
Lumidolls operates out of an apartment in Spain's second largest city, where clients can enjoy an erotic movie by candlelight before choosing their lady and slipping into the bedroom for a romp.
The agency says customers will "hardly distinguish" between the dolls and a real love doll.
Punters can choose between Caucasian Katy, Japanese anime-style Aki, and Leiza – a 168cm tall girl from Africa.
Visitors are promised a "unique experience" at the establishment, believed to be the first sex doll brothel in Europe.
The company is keen to point out that the dolls are thoroughly disinfected between customers. Nevertheless, visitors are urged to wear a condom.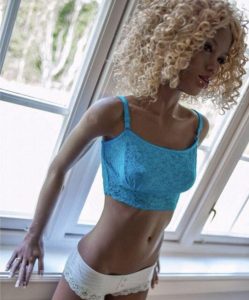 Rent or buy your own?
A visit to Lumidolls could be a great way to 'test drive' a sex doll for those who are considering buying one.
But economically speaking, buying your own doll could be the prudent option. The cost of visiting such a brothel ten times, for example, could be the same as buying your own love doll.
Some of the latest TPE sex dolls retail for as little as $2,000 (£1,600).
You can visit Lumidolls.com to learn more.