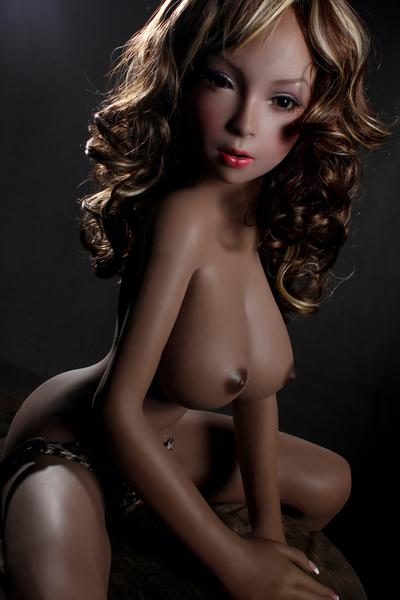 A few weeks a go you may have heard about the Spanish sex doll brothel that offered trysts with silicone lovelies for 80 euros an hour.
Well, sadly for the good people of Barcelona, that establishment has been forced to close its doors thanks to an angry reaction from real-world working girls.
But the brothel, run by a firm called Lumidolls, isn't finished yet.
Thanks to a legal loophole in Britain, Lumidolls could be setting up shop on these shores, very soon. Going by mainland European prices, it will cost about £100 for a hour with one of these super-soft delights.
Essex Sex Doll?
If the cheeky Spaniards bring the same line-up to the UK, we can expect a Japanese hottie called Aki, and a European blonde called Katy – we reckon she's from Essex. Hopefully they'll introduce some other 'leftfield' sex dolls, such as those based on elves and fatties. Some pregnant love dolls would also be cool. Come on guys!
Cosmopolitan wasn't too impressed by the news, saying the super-fit silicone super-models encouraged "unrealistic expectations for women's bodies…"
That could be true. Some of them look like anime characters, with huge wobbly breasts and petite waists. But according to our research, that's what a lot of our readers want.
According to Konbini,  "Customers can also request how they want their doll to be dressed beforehand."
That's nice.
Lumidolls could offer a great way for our UK readers to try out a sex doll before buying one.
Indeed, if you plan on hammering away in a sex doll brothel more than 15 times, you might as well buy you're own love doll, sharpish.
Frowning down on sex doll brothels
From the Daily Mail to the Sun to Cosmopolitan, the media love to ridicule and generally roll their eyes at sex doll news items like this. But it's funny how often they post graphic images of sex dolls – "hey guys, look at what these disgusting perverts want to put their dicks into!"
Cosmopolitan, which is aimed at women, does have a legitimate right to worry about the direction sex robots are taking us. Apart from making women feel insecure, it could make them obsolete – or at least, that's what some reckon. How much of civilisation rests on what men do to get sex? If not all, then a lot. The Japanese birth rate has collapsed as young men hole themselves up with erotic comic books, porn and video games.
The next step is obviously sex bot and/or virtual reality. Could the two be matched up?
Could all this spell the end of the world?
Perhaps, but it's going to be  fun goodbye party.