Pregnant & Fat BBW Sex Dolls with Big Butts & Tits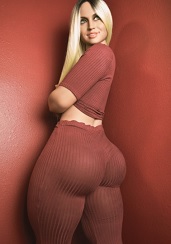 Love your ladies on the large side? You're not alone. Millions of men – including US comedian Ryan Davis with his Jasmine – crave women with huge tits and massive asses – and many of them explore their passion with oversize, thick sex dolls – and pregnant sex dolls. Here is our complete guide to BBWs – or fat sex dolls.
Big Ass Sex Dolls – why TPE is so popular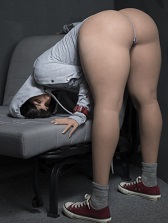 Today there are a wide range of big-ass, thick-set sex dolls on the market, offering a super realistic touch and feel for those who adore the soft, flabby, sexy flesh of big beautiful women. The cost of silicone has made big-arse love dolls very expensive – that was, until the introduction of TPE love dolls. TPE is less costly, so is ideal for making real-feel butts and boobs on the bigger side.
Pregnant Sex Dolls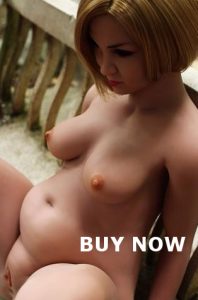 It's no secret that many men love the comely shape of pregnant women, and the TPE love doll industry has been quick to offer dolls for their taste. While there are few full-on pregnant sex dolls available, many of the products for sale are so big that they give the impression of being 'with child'. For example, check out this voluptuous BBW beauty.
You can choose from dozens of beautiful heads for this model, as well as other details like skin, hair and fingernail colour. You can quite simply build the fat (pregnant) sex doll of your dreams!
Loving Fat Women – and Thick Sex Dolls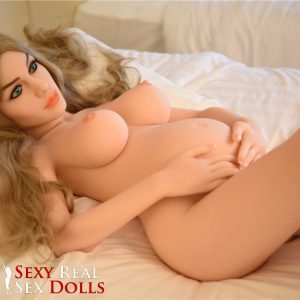 It's not always easy to get our hands on our own real fat girl – which is where fatty love dolls come in. The generous form of a large TPE sex dolls feels wonderful in your hands – fantastic to get a hold off as you riding your lady to ecstasy. Some people call them 'curvacious' or 'thicker' – but let's face it – you love fat women. As this fascinating article from Vice demonstrates – it's a good idea to come to terms with one's passion for fatties!
Adipophilia – Fat Fetishism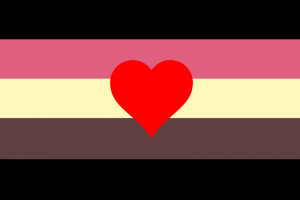 Yes, just in case you wanted to give it a name – that name is Adipophilia. It's the admiration of larger people. Fat fetishism even has a proposed flag, pictured.
Aren't Fat Sex Dolls Too Heavy to Have Sex With?
As you might expect, bigger dolls do weigh a bit more – usually about 10-15kg more. But this only makes the experience more realistic. Who wants to get involved with a huge sex manikin if she's light as a feather? Not us. If you like fatties, you have to embrace their weight, too.
Fat Girl Porn? Take it to the Next Level!
But why not take it the next level and have your very own fiendishly hot, thick BBW to fuck and suckle on?
Fat-Boobed Love Dolls
Of course, some of us simply prefer our women to have all their fat contained in their tits! If this sounds like you, just check out the mind-bendingly big and wobbly knockers on the sex doll below. This beauty is made of TPE too.
You can buy her right now by clicking on the this link – or the picture
Huge Tits Sex Doll – Lori
OK, if you really, really want humungous titties on your sex doll, then check out Lori. It's difficult to imagine how WM Dolls could get the tits and bigger than that without the doll toppling over at every opportunity. Lori may look massive, but in terms of weight she is actually comparable to the other big love dolls featured on this page. In fact, Fatty Girl (above) is a couple of kilos heavier.
And like all curvy girls, Lori comes complete with oral, vaginal and anal capabilities – good to know.
Big Butt Sex Doll?
 I like bit butts and I cannot lie!
Chubby Sex Dolls for All
Are you a butt or a tit man (or woman)? Well, with this selection of chubby sex dolls, you can enjoy both. But let's take a final look at a bigger-bummed option – the 160 Kasandra. With hips that come in at 103 cm (40.5 inch) and a pair of cans that measure 98 cm (38.5 inch) you're spoiled no matter if you love top bollocks or arses.
If I Buy a Pregnant or Fat Sex Doll – Will It Cost More to Deliver?
If you buy from one of the links on this page, you won't pay anything for shipping – even if you buy a HUGE sex doll! It will take up a little more space and weigh a little more (as mentioned above), but you'll certainly manage to get it through your front door. Soon enough, you'll be plugging the warm, wet depths of your very own chubby sex doll.
Looking for something on the more petite side? Check out our guide to WM Dolls' 140cm Doll now.