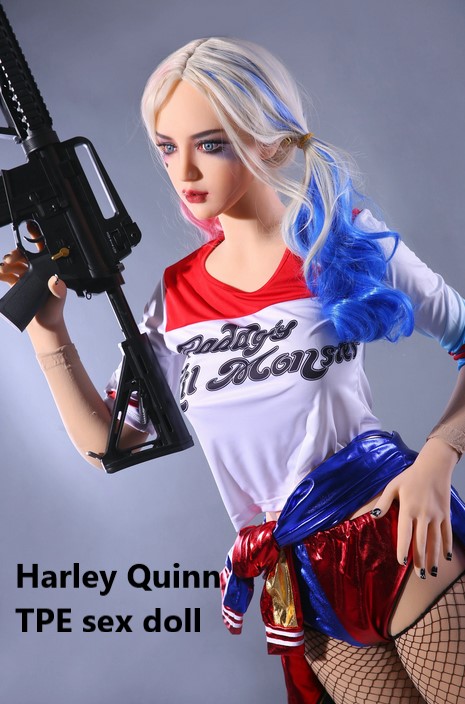 The Harley Quinn TPE love doll has taken the doll world by storm, becoming one of the most searched-for doll types on the planet. If you're reading this, no doubt you know the DC comics character already – played by Margot Robbie in the recent DC movie, Birds of Prey (2020).
In the DC universe, Quinn begins as an intern psychiatrist at Gotham City's Arkham Asylum, before coming into contact with the Joker – and falling in love with him.

Margot Robbie's Quinn first appeared in Suicide Squad (2016), and will reprise the role once more (after Birds of Prey) in The Suicide Squad (2021).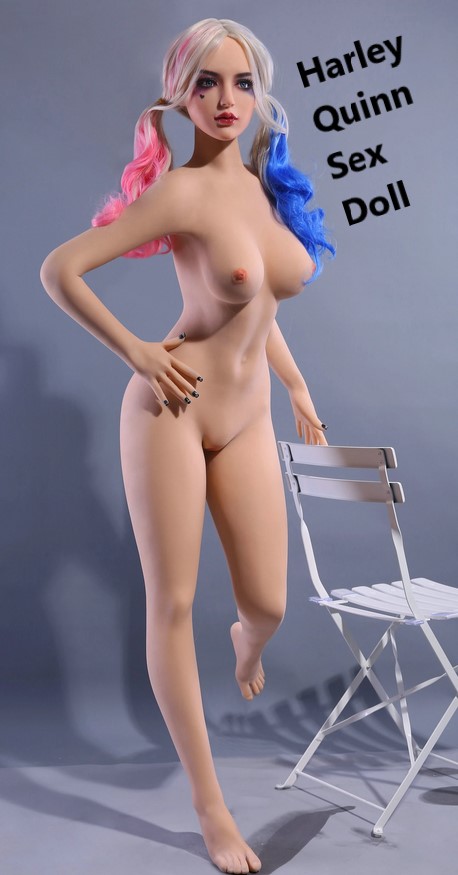 The popularity of the offbeat character has only increased with Robbie's interpretation of Quinn. Among love doll enthusiasts, Robbie's heart-breaking beauty has led to a surge in demand for sex dolls based on Harley Quinn.
Which companies manufacture Harley Quinn style dolls?

Qita Doll has designed and manufactured a doll based on Harley Quinn. Its 170cm TPE product captures the sassy, unorthodox appearance of Robbie in the movie franchise, with blonde hair featuring large pig tails of blue and pink. The doll arguably has just the right 'punky' look, while also being incredibly pretty. As the images demonstrate, the slender, pale limbs have been rendered with consummate skill by the team at Qita.

Does the Harley Quinn doll have all the usual capabilities?

Yes, as with nearly all TPE dolls on the market now, this product features vaginal, anal and oral capabilities, meaning you can indulge in a myriad of fantasies with this stunning doll. When it comes to these "niche" style dolls, TPE is most commonly used (rather than silicone), since the cost outlay for designing and manufacturing silicone dolls is higher than with TPE.

Can Harley be customised?

Yes, you can choose from the usual options: hair and eye colour, and even skin tone – although if you're into Harley Quinn you probably want her as close to the character as possible. You can also choose built-in or removable vagina, pubic hair, and feet either in the 'standing ' position, or just bare and natural (the option for the foot fetishists among us!)
You can also add heating, shrugging shoulders, enhanced mouth (with teeth for extra realism), and even a penis!

Where is this Harley Doll made?

This product is manufactured by Chinese firm Qita – a brand known for its cinematic dolls which often resemble actresses and pop stars – both living and dead. It's not clear if this approach has resulted in any legal action from certain copyright owners, but China is in general a far less litigious place than the US or UK. The doll has certainly been exported to the States and Britain
Can I buy my own Harley Quinn?

A number of retail sites still offer Harley Quinn dolls. It's important to contact any seller first to ensure they have the product in stock – or can get it. If they can, double check the website to customise the doll as you wish. Some sites have a one-size-fits-all customisation system, and it does work with all dolls. For example, some manufacturers may not offer 'shrugging shoulders' – while others do.

Our recent research suggests it might be difficult to get hold of a Harley Quinn doll at present.

Before you place an order do read our scams page.