Coronavirus and sex dolls: can I still order one? Is it safe?
Thinking of buying a sex doll but worried there will be problems with your order due to COVID-19?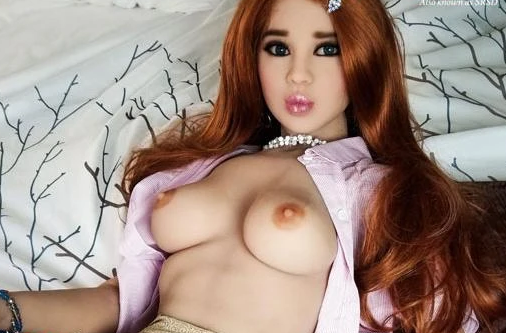 The coronavirus pandemic has sadly caused thousands of infections and deaths. It has also put many economies into "pause" mode due to stringent lockdowns. This of course makes it difficult for some areas of the economy to work.

During the Coronavirus pandemic interest in sex dolls and sex toys has increased, with sales up in New Zealand, Denmark and Colombia. And while there are concerns of a trade war between the US and China, Chinese freight ships continue to dock in the United States and elsewhere, despite some disruption back in February 2020. 
Many sex doll retailers are reporting a spike in sales, including SexyRealSexDolls, which stated:
"we've had to put in more work, including working overtime and bringing more people on board. It's been a challenge obviously, especially now that we have to adhere to the virus containment guidelines. In fact, our customer support agents have been responding numerous questions from first-time and repeat buyers looking to experience sex dolls and know how we're carrying on amidst epidemic. "

SexyRealSexDolls, USA
Almost all sex dolls are manufactured in China, the epicentre of the COVID-19 outbreak. However, China took swift action against Covid-19, and as a result there have been no new cases in China for weeks (at time of writing), except some arising from Chinese citizens returning to China from overseas jobs and holidays.

What does this mean for sex doll buyers in the USA and Europe?

In short, it means love doll production is back underway. Indeed, stockpiles of current models probably meant buyers were minimally affected.

Global trade continues pretty much as normal, which means freight ships from China to Europe and the USA continue. That is to say, sex dolls are still being delivered worldwide.

Are delivery services affected?

Delivery services have proved invaluable in ensuring self-isolated people can get the food and other supplies they need. Delivery networks are also fully functional when it comes to sex dolls, too, so there's no reason why, if you do buy a doll, it would be delayed.
Could my doll be contaminated with coronavirus?

The Chinese factory where your chosen sex doll was made will have been operated under the same strict rules that have made China COVID-19-free. So there's virtually no chance your doll was touched by an infected person.

More importantly, coronavirus only survives for a few hours on inanimate surfaces, so the doll would be clear even before it left China.

As the World Health Organization states:

"Studies suggest that coronaviruses (including preliminary information on the COVID-19 virus) may persist on surfaces for a few hours or up to several days. This may vary under different conditions (e.g. type of surface, temperature or humidity of the environment).

If you think a surface may be infected, clean it with simple disinfectant to kill the virus and protect yourself and others. Clean your hands with an alcohol-based hand rub or wash them with soap and water. Avoid touching your eyes, mouth, or nose."

Please note: you should not use alcohol or disinfectant to clean your sex doll; use warm water and mild soap.
Will there be delays to my order?

There are unlikely to be delays to your order due to COVID-19, but it's best to check with your supplier to make sure.

In short, the coronavirus lockdown could be the perfect time to buy your love doll.

Be aware of scams by unscrupulous sellers/sites

See the latest sex dolls here.
Sales spike in sex toys
Sales of sex dolls and sex toys have spiked over the lockdown period, with one New Zealand store reporting a trippling of sales. Sales have also increased in Denmark and in Colombia, according to reports.